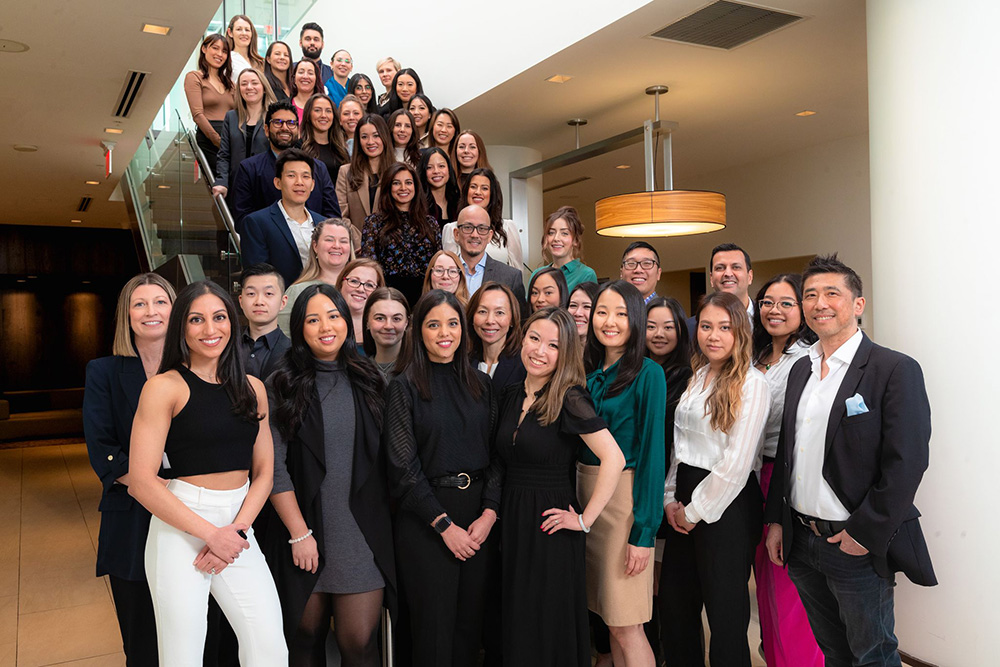 Who is Inspire Dental Group?
Inspire Dental Group is a team of equally motivated professionals committed to delivering quality dental care with value. Our mission is community impact, fostering professional growth, leadership, and education.
Why Choose Us?
We are highly focused on customer satisfaction.
We value our clients and provide value to you. Inspire Dental Group is the clear choice if you are looking for a premier dentist in Vancouver. We pride ourselves on really listening to our client's dental needs and delivering the best of possible dental experience. In doing so, we hope to create deep and life-long relationships with the many families we work with. We will continue to remain dedicated to providing excellence and value for the work we provide over your lifetime as our client.
Why Choose Us?
We are highly focused on our team.
Our team is important to us, and we believe in treating them well. We want our clients to know they have the best dentist in Vancouver. This is why we take pride in our team being friendly, caring and knowledgeable. We surround ourselves with an office environment of respect, mentorship, and growth. We give our best to our staff so that they can give their best to you.
Why Choose Us?
Evenings & weekend appointments.
We understand our clients' needs.
We know that our clients are busy, and we value the time you've taken out of your schedule to be with us. We strive to make sure your experience as efficient and pleasant as possible.
Why Choose Us?
Relax & unwind in our office.
Your comfort is one of our top priorities. We are committed to providing you with comfortable, anxiety-free dental visits. We are dedicated to being compassionate and gentle while still achieving optimum results.
Why Choose Us?
Full range services
We offer it ALL under one roof.
Your complete dental health team is here at Inspire Dental Group, with no need to be referred elsewhere.
Why Choose Us?
Community Involvement
We love our community.
We get involved with the community. From sponsoring local girl's volleyball teams to raising funds and volunteering for the Eagle Ridge Hospital Foundation, we believe in supporting our community.
Why Choose Us?
Comprehensive treatment plans.
We will educate you and give you your options.
We want you to feel satisfied with your decisions. We want to work with you to achieve a mutual goal by being responsive to your concerns. We will ensure that you understand your treatment plan and your options.
Why Choose Us?
Quality
We stand behind what we do.
We focus on providing high quality work using high quality materials and advanced techniques.
Why Choose Us?
Consistency
We'll deliver on our promises every time.
Our entire team is trained the same way to ensure you have the same great experience at each visit.