Symptoms
Having yellow teeth can cause a person to feel self-conscious and affect their confidence. You don't have to hide your smile anymore. Let us assist you in getting a smile that you can be proud of. Symptoms of yellow teeth are quite noticeable. Typically, the yellow shade of teeth contrasts with the natural colour of your teeth. At times, all of your teeth may become discoloured, which can be noticed in photographs with other people. If you're concerned about the colour of your teeth, it's best to book an appointment with a dentist to discuss your options.
In addition to affecting your confidence, yellow teeth can also be a sign of poor dental hygiene. Regular brushing and flossing can prevent teeth discoloration, but sometimes stains can be difficult to remove without professional treatment. There are various options available to whiten teeth, including over-the-counter products and in-office treatments such as bleaching and laser therapy. However, it's important to consult with a dentist before trying any teeth whitening solutions to ensure that they are safe and appropriate for your individual needs. With the right approach and professional guidance, you can achieve a brighter, healthier-looking smile.
Causes
Long-term smoking and regular consumption of coffee can lead to teeth staining.
Teeth can also get stained due to the consumption of fizzy drinks and red wine, among other foods and beverages.
Having thin tooth enamel can contribute to tooth staining.
Certain diseases and medications can cause teeth discoloration.
Teeth may also get discoloured due to age-related changes.
Trauma or injury to teeth can also lead to staining.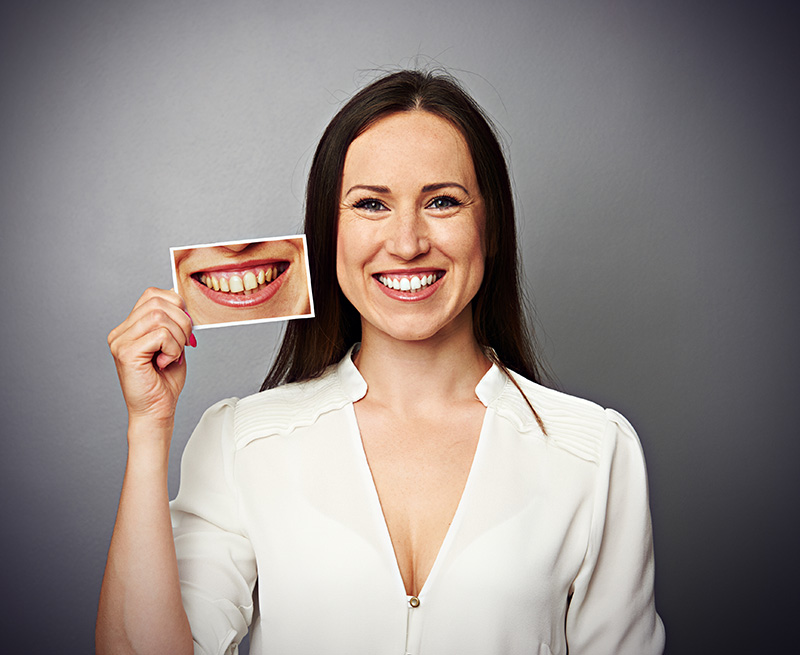 Visit Our Vancouver Dentist Near You
Are you dealing with yellow-stained teeth in Vancouver? Call or email us to get started; we'll help you choose the best day and time to come in. We are excited about the opportunity to get to know and work with you.