Jaw pain can be so painful that it affects your daily life.
Most people experience tenderness and pain in the jaw as well as facial pain and have difficulty opening their mouths wide. Some people even experience headaches and earaches caused by their jaw pain.
Symptoms
Jaw pain can be chronic and even unbearable. When it's left untreated, it can sometimes lead to even more serious problems. There are times when people will experience jaw pain from chewing tough food or from constantly chewing gum. This type of jaw pain is usually temporary. However, in most cases, jaw pain is constant and can be the result of more serious problems like temporomandibular joint disorder, commonly known as TMJ disorder.
The most common symptoms people experience when they are having problems with jaw pain or TMJ are a painful or tender jaw, pain in and around your ear, pain in the temporomandibular joints and difficulty or pain when chewing. Other symptoms may include pain around the rest of the face and difficulty opening or closing your mouth.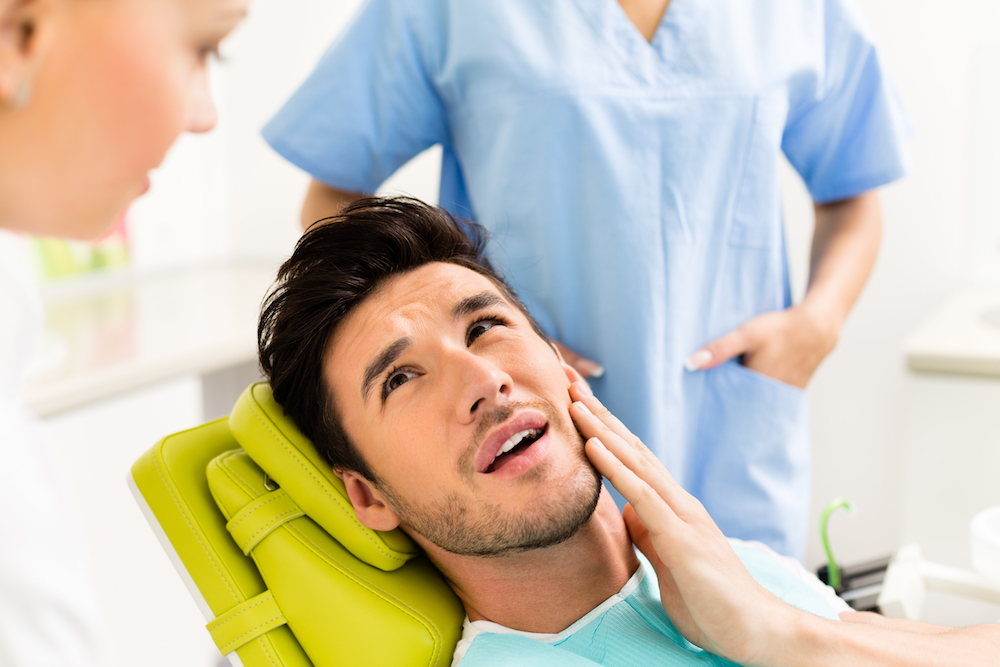 Causes
Jaw pain can happen for a number of reasons. A common cause of jaw pain is temporomandibular joint disorder, known as TMJ disorder. The temporomandibular joint is a very important joint in the body. It allows for complex movements, including talking, eating and swallowing. TMJ disorder can be caused by trauma or injury. This could be from playing sports or from an accident.
Other causes of jaw pain and TMJ disorder include:
Dental issues, such as poor jaw and tooth alignment
Teeth grinding or clenching
Arthritis in the joint
Stress leads to tightened facial muscles
There are some cases when you might experience jaw pain after chewing tough food or opening your mouth too wide. The pain will usually go away in a day or two. More serious jaw pain will require treatment by a dentist or a specialist.
Sometimes, you can treat jaw pain with medication or by performing jaw exercises, eating a soft food diet or using relaxation techniques. In most situations, constant jaw pain will require specialist treatment from a dentist or specialist. This may mean orthodontic treatment is needed to fix the alignment of your teeth or jaw, or you may need a dental appliance such as a plate.
There are a few ways you can help manage jaw pain at home. These include moist heat, ice, eating a soft diet, trying relaxation techniques or jaw exercises and pain medication. Home treatment might only be a temporary way to treat the pain, however. If you're experiencing constant jaw pain, it's best to book an appointment with your dentist as soon as possible.
Yes. You can greatly reduce your chances of jaw pain by taking good care of your oral health. That means a combination of at-home dental care and building a great relationship with your dentist.
We recommend daily healthy habits and regular visits to the dentist. For optimum oral health:
Practice good oral hygiene habits at home, including brushing your teeth twice a day and flossing once a day
Book hygiene visits with your dental hygienist at least twice each year
Book routine exams and x-ray visits with your dentist once each year