We love helping children of all ages!
It's important to take care of your oral health from an early age to prevent future problems from occurring.
What is Pediatric Dentistry?
Pediatric dentistry is a specialized field that deals with the oral health of infants, children, and adolescents. Our Vancouver dentists aim to provide gentle and compassionate care tailored to young patients' unique needs and developmental stages. They understand that a child's dental health is essential for their overall well-being. Thus, they work towards creating a positive and comfortable environment that fosters a lifelong love of dental care. Our dentists near you use various techniques and tools to make dental visits pleasant and stress-free for children. They also educate parents and children on proper oral hygiene practices, including brushing, flossing, and a healthy diet. With the right care, children can maintain healthy teeth and gums that will last a lifetime.
What Happens?
Ensuring children's dental health is one of the most important aspects of their overall healthcare. It is imperative to take preventive measures and detect potential issues early to ensure they receive the necessary treatment and care. The first dental visit of a child with a Vancouver dentist is crucial, and it is recommended to be scheduled within six months of the first tooth eruption or by the age of one year, whichever comes first.
Early detection and intervention can go a long way in maintaining optimal oral health, modifying negative habits, and treating dental issues as simply and efficiently as possible. At our clinic, we strive to make a child's first visit to the dentist a pleasant and enjoyable experience so that they are motivated to follow good dental habits throughout their life.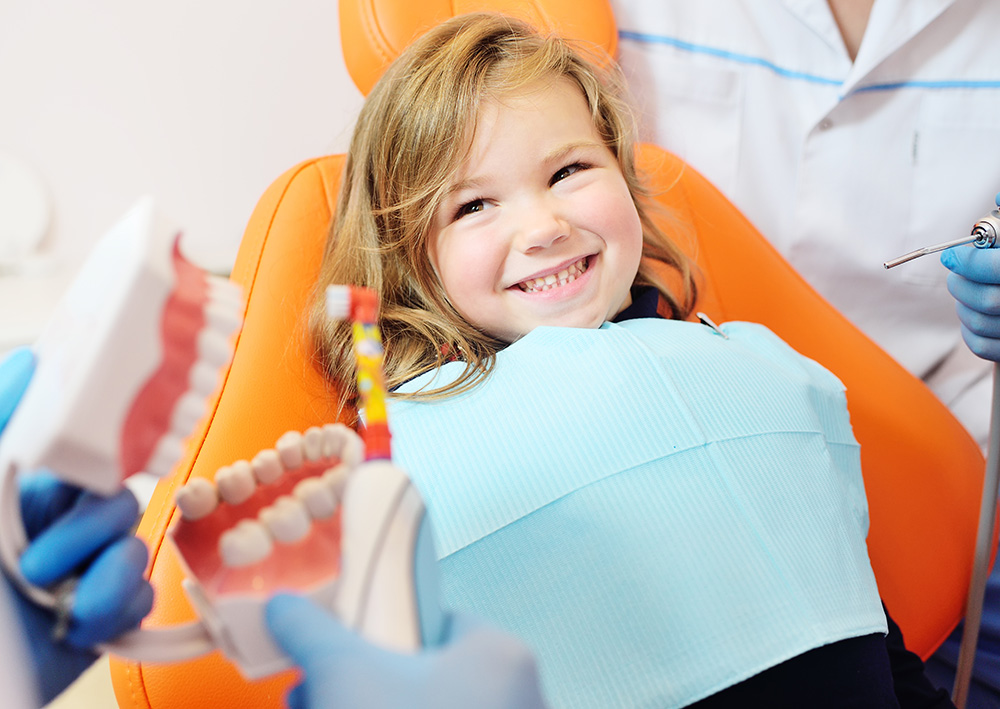 What You Need to Know
It is recommended to schedule regular appointments at least once per year to ensure that your child's health and development are on track. However, depending on the treatment and care required for each child, appointments may need to be scheduled more frequently. The medical professional will conduct a thorough check-up during each appointment, including physical examinations, screenings, and assessments. The duration of an annual check-up appointment typically ranges from 30 to 60 minutes, providing ample time for the medical professional to assess your child's health and answer any questions or concerns you may have.
Visit Our Pediatric Dentist Near You
Do you have a child or teen who needs a dentist who will provide the caring and supportive dental work they need for a future full of smiles? If so, please call or email us to get started; we'll help you choose the best day and time to come in.