Sports are risky. We get that. Having a custom-made mouth guard can help ensure you keep your teeth while playing your favourite sport.
Custom-made mouth guards are the most effective way you can protect your mouth and teeth while playing sports such as hockey, lacrosse, or football. They reduce your chance of sustaining an oral injury by close to 90% and help prevent painful accidents or damage.
Mouth guards sold in stores don't offer the same amount of protection as a properly fitted, custom-made mouth guard, so make sure to weigh your options before deciding which mouth guard to go with.
What is it?
Injuries from playing sports are the number one reason why people damage their teeth. We can fit you with a custom-made mouthguard so that you and your teeth are better protected every time you head out on the field.
It's critically important that your mouthguard fits well to provide the best protection possible.
You need to know
Appointments
A least 2 appointments
At the first visit, impressions and records of your teeth will be taken
At your next appointment, the mouthguard will be fitted
How long does it take?
The impressions and record appointment will usually take around 30 minutes
The fitting of the mouthguard will usually take around 30 minutes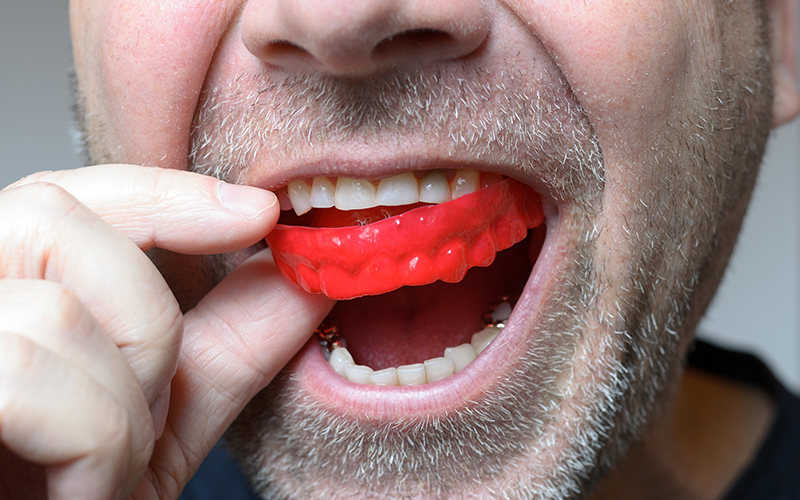 Quick Tips
The Canadian Dental Association recommends a good mouth guard should be of sufficient thickness in the correct areas, resilient, well retained, comfortable and shouldn't interfere with your speaking and breathing.