Visit our Downtown Vancouver Dentists
A lot of dentists say they're different, but at Inspire Dental Group, we truly mean it. Our Downtown Vancouver dentists and their team are all about creating an amazing patient experience for you from start to finish.
When you arrive, you'll be welcomed by a team that earnestly looks forward to helping you. You are invited to enjoy complimentary refreshments, and perhaps check your email with our available wi-fi while relaxing in our comfortable lobby. Whether it's our downtown or Main Street Vancouver dentists, we promise you will not need to wait long!
When it comes time for your dental appointment, you can rest assured that you are in very good hands. From the moment you walk in, you can trust that our team of professionals will take great care of you.
Information
Hours of operation
Mon/Tues/Fri

8am-4pm

Wednesday

11am-7pm

Thursday

7am-3pm

Saturday

8am-1pm

Sunday

Closed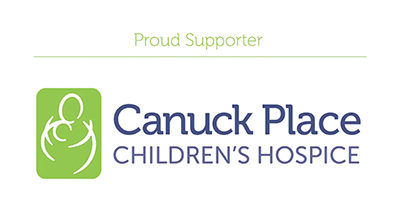 Bringing a smile to your face
Our team works together to provide you with the happiest and healthiest smile possible. It's this passion and desire that drives us to offer you a wealth of essential and specialized dental services alongside cosmetic treatments. Learn about our services and how we transform your dental health!
Dental Services
The main goal of our dental services is to provide you with optimum care and treatment. We diagnose various conditions for your teeth and gums before offering treatment options that improve your health and restore your smile. Our services include crowns, dentures, fillings, root canals, extractions and other pivotal and essential services.
Cosmetic Services
Sometimes you might require a little more to help you realize your dental potential; we're here to help you with it. Our exclusively trained and experienced clinicians can help restore your smile with our huge array of cosmetic dentistry services. Check out our full mouth rehabilitation, Invisalign® and smile design treatments.
Additional Dental Services
We offer a large variety of specialized dental services that can help you. Our oral surgeons, prosthodontists, endodontists and periodontists can help with specialized treatments, including dental implants, endodontic services, surgery, sedation and tissue grafting. We also offer sleep apnea appliances and TMJ treatments.
New Patients Welcome
Why Choose Us

We Value You
We pride ourselves on listening to the needs of our patients, educating them and ensuring they have the best possible experience. You'll enjoy the same when walking into our clinic.

Our Team
You can relax and be comfortable knowing you'll be taken care of by passionate and committed dentists. We're friendly and ready to help you make your experience the best possible.

It's Easy
Booking dentist appointments shouldn't be difficult. We understand that you have taken the time to spend it with us. So we'll take the stress out of the process by simplifying your booking.

Comfort
The more comfortable you are, the better your dental experience. That's why we are committed to making your dental visit stress and anxiety-free from start to finish with our care and expertise.

Treatment Planning
Education is a big part of our service. We'll work side-by-side with you to determine your treatment plan and your options so you know what to expect and why you need it.

Our Service
We have everything you need in one place, from dental services to cosmetic treatments, across our Vancouver locations. You won't need to go anywhere, saving you time and hassle.

Quality
With the highest-quality materials and modern equipment, next to the latest, most advanced techniques, you can expect a high level of dental treatments with our passionate and committed dentists.

Consistency
From administration to dentists, our whole team is trained the same way to ensure you enjoy the same quality experience over and over, at all our clinics, from Port Moody to Downtown Vancouver.

We Love What We Do
The most important thing is that we love what we do, and we're proud to say it. What does that mean for you? A better experience, a higher standard of treatment and better overall dental health!
Contact Us
We are always accepting new patients and would love to welcome you and your family to Inspire Dental Group.
Frequently Asked Questions
Yes, we are. We understand that life gets in the way, and we value the time you've taken out of your schedule to be with us. That is why we're available when you need us the most. Book your appointment online or call us now.
It all depends on the type of treatment you need! It is best to contact our office directly for more information regarding cost – a team member will be happy to help answer any questions you may have. We will always provide an estimate so you can make a decision that is best for you.
No, you do not. We welcome all new dental patients at our clinics across Vancouver. All you have to do is fill out an online form and submit it. We'll reach out and contact you for a time. If you face an emergency and need instant assistance, please call us at 1-833-8SMILE1.